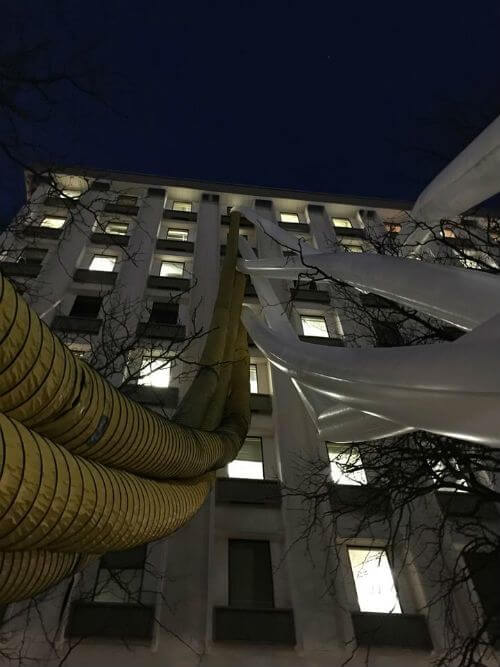 Not all catastrophic events (CATS) are created equal. Some events, like hurricanes, fires, and floods, are obvious in their destruction and impact on the property owner. Other situations can slide by unnoticed unless, of course, you are one of those impacted.
The winter of 2015 in the Mid-Atlantic Region was one of those events. Nicknamed by URI personnel as the "Ice Cat of 15", this winter will go down as one of the most destructive on record without a major storm. Extended extreme cold weather caused pipes to fail in both commercial and residential properties across the region. URI project managers worked around the clock and pulled in additional crews and equipment from southern locations to keep up with the restoration services demand. According to URI CEO Jim Konnick; "The active jobs list does classify this as a catastrophic situation. Not since Hurricane Sandy, have we had this much activity in a concentrated area."
While the worst may be over, as the weather warms and we begin to thaw, there will undoubtedly be additional problems discovered, especially in properties that have been un-occupied over the winter months. Crews are prepared for additional calls from vacation property owners along the coast as they return and prepare for the upcoming season. According to Konnick, "we never know what's going to happen, but when it does, We're ready …and We're on it!"
If you're in need of emergency restoration services now or in the future, contact us today to learn more about our services and "We're On It!" program.