FOR IMMEDIATE RELEASE
Pottstown, PA – October, 2017 – Unlimited Restoration is pleased to announce the appointment of Financial Forensics expert, Janis Hagenbucher as an Account Executive in the Greater Philadelphia / New Jersey marketplace.
Ms. Hagenbucher brings with her more than 32 years of experience predominantly in the insurance claims process including property damage, inventory, stock and contents, extra expense, and loss of business income. This experience ties in directly to the URI emergency response work and mitigation of property damage, business interruption and the extra expense claims upon which adjusters in today's world are focused.
According to Gerry Rogers, URI President; in addition to Janis's primary responsibility of representing URI to Carrier and Independent Adjusters, we hope to tap her forensic accounting background to assist URI in verifying that contract conditions are adhered to properly in the billing protocol, along with inclusion of required support documentation to assist the adjusters in the claims process.
Janis is a licensed CPA in Pennsylvania and New Jersey and holds the "Certified in Financial Forensics" credential. Prior to joining URI, Janis was a Partner at the forensic accounting firm of Matson, Driscoll and Damico, LLP working out of the Philadelphia office. She is a graduate of Drexel University in Philadelphia with a degree in accounting.
Janis can be reached via cell (484.576.3152), or by email (jhagenbucher@urinow.com).
Unlimited Restoration Mobilizing for Hurricane Harvey
According to the National Weather Service, Hurricane Harvey has now set a preliminary record, surpassing 50 inches for the greatest amount of measured single-storm rainfall for the continental US. Additional rainfall accumulations of 6 to 12 inches are expected to the north and east of Houston from far east Texas into southwestern Louisiana. This is producing extensive flooding and numerous Flash Flood Warnings are in effect.
In response to the devastation, URI is mobilizing equipment and crews from all of its facilities to the affected areas to assist in the recovery efforts of commercial facilities.  URI has extensive experience working in the severe conditions typical immediately after a major weather event.  Timely and coordinated Emergency Disaster Response is often the key to successful recovery.
Specially trained Catastrophe Teams operate from a self-contained mobile command center and are able to operate even if there are no utilities available.  Teams go to work quickly to minimize property loss utilizing an extensive array of equipment custom designed to handle large commercial facilities.  In addition, expert personnel can provide specialized Machinery & Electronics Cleaning and Restoration which can dramatically reduce recovery time.  Targeted technical cleaning solutions are employed to remove harmful effects, while maintaining the integrity of sensitive devices.
If you need assistance, the URI Emergency Response line is available 24/7.  Call 888-327-8664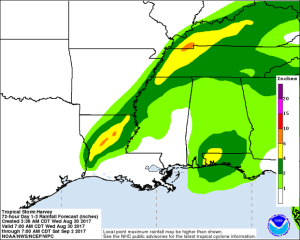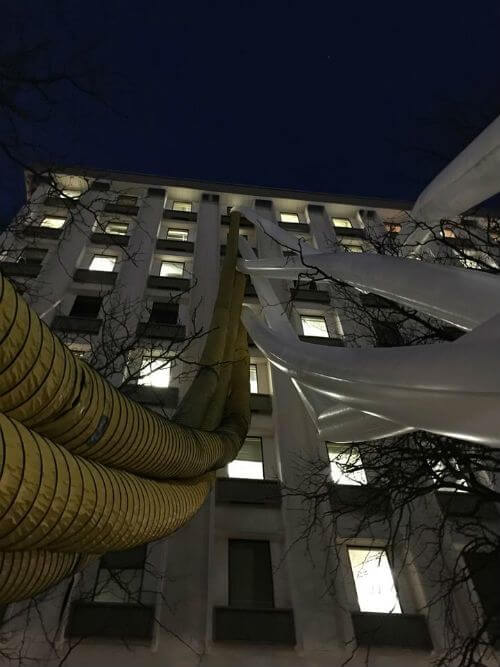 Not all catastrophic events (CATS) are created equal. Some events, like hurricanes, fires, and floods, are obvious in their destruction and impact on the property owner. Other situations can slide by unnoticed unless, of course, you are one of those impacted.
The winter of 2015 in the Mid-Atlantic Region was one of those events. Nicknamed by URI personnel as the "Ice Cat of 15", this winter will go down as one of the most destructive on record without a major storm. Extended extreme cold weather caused pipes to fail in both commercial and residential properties across the region. URI project managers worked around the clock and pulled in additional crews and equipment from southern locations to keep up with the restoration services demand. According to URI CEO Jim Konnick; "The active jobs list does classify this as a catastrophic situation. Not since Hurricane Sandy, have we had this much activity in a concentrated area."
While the worst may be over, as the weather warms and we begin to thaw, there will undoubtedly be additional problems discovered, especially in properties that have been un-occupied over the winter months. Crews are prepared for additional calls from vacation property owners along the coast as they return and prepare for the upcoming season. According to Konnick, "we never know what's going to happen, but when it does, We're ready …and We're on it!"
If you're in need of emergency restoration services now or in the future, contact us today to learn more about our services and "We're On It!" program.
Contact Us   Learn More About the "We're On It!" Program
URI was called upon to respond to a major industrial fire loss at the FPL Food, LLC beef processing plant in Augusta, GA.
Responders erected a massive and very complex shrink wrap system to weatherproof a multi-level, mixed structure roof damaged by the major fire penetration. In addition, URI technical personnel performed EME on the plant production line, cleaned and sanitized the "Kill Side" of the huge plant.
Personnel also erected a temporary entrance to meet nightly USDA sanitation inspection standards that enabled the plant to receive boxed beef and get back into production within four days. URI's personnel and the ability to meet the deadline was commended by company management, the insurance carrier and others for speed, attention to detail and quality of the work completed.
In need of restoration services? Contact Unlimited Restoration, Inc. today for more information.
Contact Us